This Pack include 1x Sp02 Pulse Oximeter Pro
Monitor your health anytime, anywhere!
Accurately determine your

SpO2 (blood oxygen saturation levels)

,

pulse rate

and pulse strength and display it conveniently on a digital OLED display.
Using a

larger OLED display

, which is more clear than other oximeters that use one color LED screens, larger text and graph, more convenient for you to read, especially for our parents.
For

sports enthusiasts

like mountain climbers, skiers, bikers or anyone interested in measuring their SpO2 and pulse rate. SpO2 and Pulse Rate now faces instead of away from the user for an easy read.
Your 'Normal' SpO2 Range
According to the Mayo Clinic, normal pulse oximeter readings usually range from 95 to 100 percent. Values under 90 percent are considered low, and indicate the need for supplemental oxygen.
This condition is often referred to as hypoxemia, and its symptoms include severe shortness of breath, increased heart rate and chest pain.
A pulse oximeter is a noninvasive medical device used for measuring a patient's oxygen level in the blood and pulse rate. These are important vital signs, and accurate readings are crucial.

This high quality Pulse Oximeter Pro has become a trusted and commonly used device to check oxygen saturation (SpO2) and pulse rate. As a small, compact, simple, reliable and durable physiological monitoring device, this fingertip Pulse Oximeter Pro can be used easily in home settings.
Medical Household
Digital Fingertip pulse Oximeter
Blood Oxygen Saturation Meter
Finger SPO2 PR Monitor
Sports
These compact, noninvasive devices attach painlessly to the fingertip and send wavelengths of light through the finger to assess SpO2 and pulse rate. Under the guidance of their physicians, people with heart and breathing problems can use personal finger pulse oximeters to manage their conditions and assess the efficacy of treatment methods. 
Medical standard measurement accuracy
Compared with professional medical monitors, the numerical error is very small, and it also supports real-time numerical display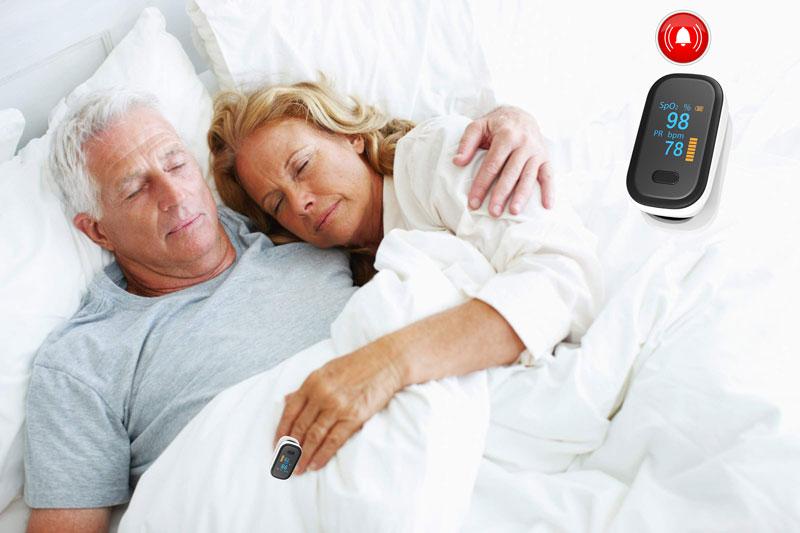 ALARM & PULSE RATE SOUND
Pulse Oximeter Pro have both audible and visual notifications when oxygen saturation (SpO2 %) and/or heart rate readings exceed a pre-set value. Pulse Oximeter Pro allow the settings for both oxygen and pulse rate to be changed based on the users needs. Alarms can be used for continuous, sleep, or home use.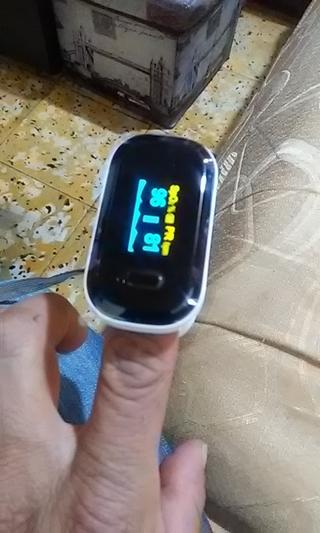 I'm a Nurse Practitioner with primary background in Cardiology, so I"ve used a lot of pulse ox's !! I ordered this one after reading many reviews, to take with me on Housecalls. I love it !! I had NO trouble putting in the batteries at all, or getting it to work. It works just as well as any of the many I've used in clinics and hospitals. The rubber cover is great and I will leave it on b/c the grip is better this way. The power button is easy to push and the lit up numbers easy to see.  Anna- Atlanta, Georgia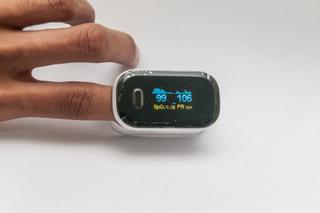 I have sleep apnea and a resulting blood condition that makes keeping my blood oxygen level up difficult. My specialty physician recommended that I get an oximeter to test myself regularly. I did a lot of homework, including reading numerous online reviews and checking on what devices my medical providers use. There are a lot of choices out there! This device is exceptional based on all inputs and performance experience I've had. Price was not an issue and yet it is one of the least expensive on the market. I'm delighted. Simple to use, reliable, durable and easy to read. Highly recommended. David - Toronto, Canada
In order to faster delivery, model may differ from pics due to high demand and stock, but the one shipped will has the same functionality and specs.
Buy from us
Today 

and see the difference!